Cindy Moyle, Library Supervisor for Secondary Schools, has put together some display posters featuring the latest Horror titles in Sora for junior and senior high schools. Scroll down to see them, and click on the images to download printable copies for display in your classroom or library. If scary stories aren't your thing, try and share our quick tips on how to find books in your favorite genres in Sora.
Exploring Books by Genre or Subject
Browsing for books in your favorite genre or subject is simple in Sora.
To browse available books by subject:
Open Sora or log in to https://soraapp.com (see our getting started instructions for more info)
Click/tap on the Explore tab at the bottom of the screen
Scroll/swipe down to the Popular Subjects section and click/tap on the subject or genre of your choice to see available books.
Click/tap on Explore all subjects to see the full list of subjects and genres.
Exploring Books by Lexile, Grade, or Interest Level and finding 'Read-Along' Books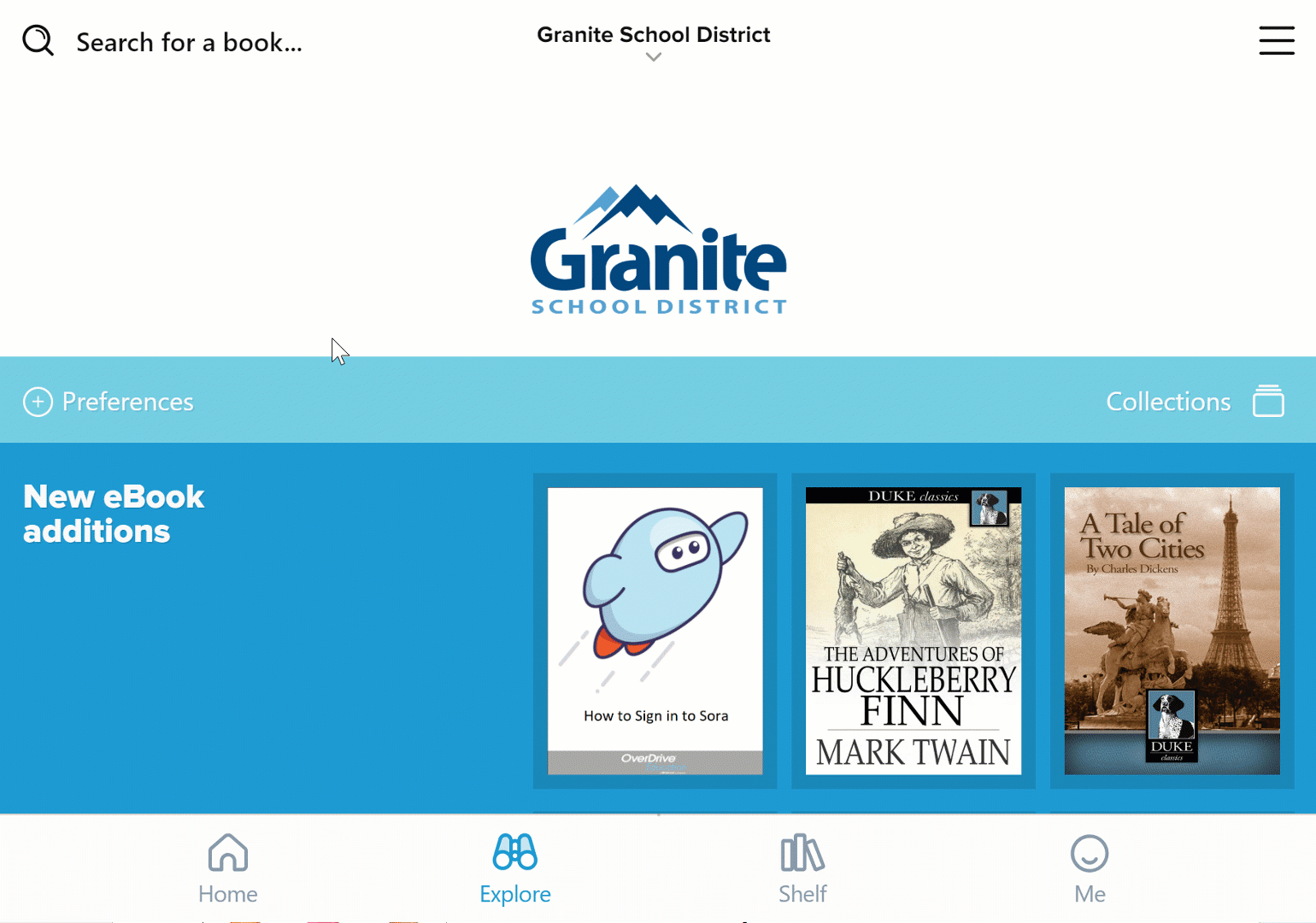 To find "Read-Along" books or to search by Lexile, Interest, or Grade Level in Sora:
Click/Tap on Explore
Click/Tap into the "Search for a book…" field
Tap "Advanced Search"
Scroll/swipe down and set any of the filters you would like to search by
Click/Tap the Search button
(Please note: although this search and filtering by Lexile or other levels is functional, the Lexile and grade information for a specific book is not currently shown in Sora. We are told this information will be included in a future software update to Sora. This information can currently still be viewed by using the old OverDrive app and web site.)
Junior High Horror Posters
Senior High Horror Posters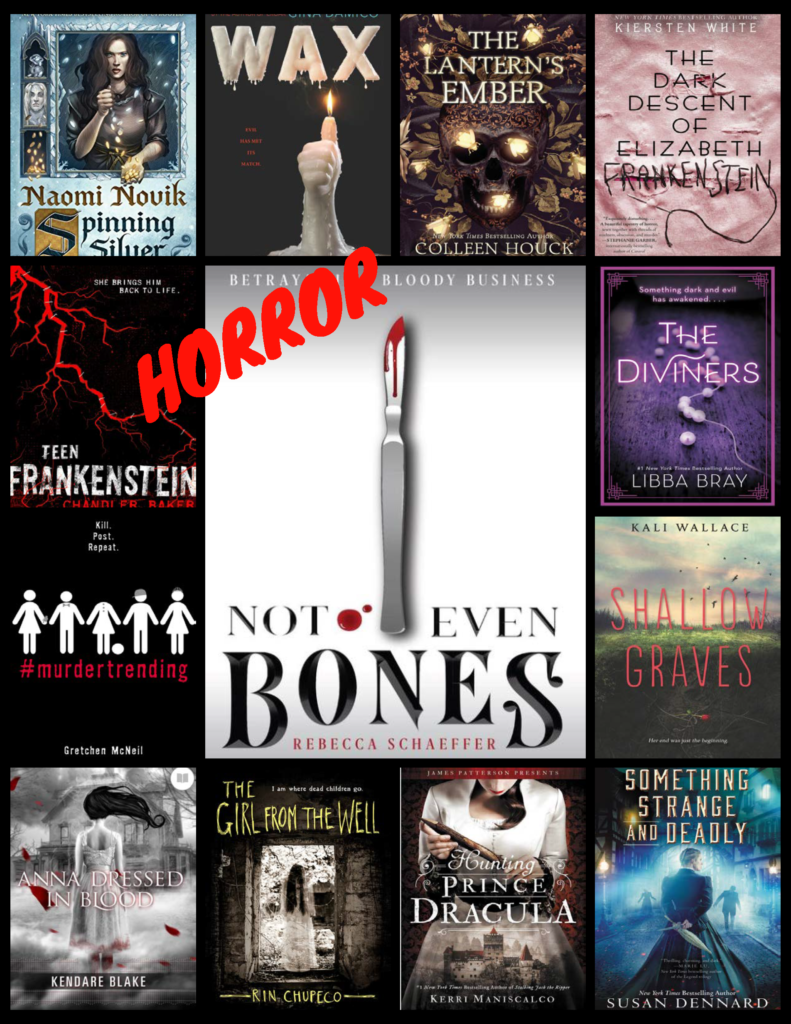 What's New in Sora, October 2018
These posters feature some of the latest Middle Grade and YA titles that have been added to our district's digital library collection, which you can access via the new Sora App. Click on the images to download a high-quality PDF file that can be printed for display in your library or classroom. Right click and choose "Save image as…" to save the images for posting on a school or classroom web site.
Granite School District provides free access to ebooks and digital audiobooks for all students and staff via OverDrive and the Sora App (https://soraapp.com) For more information or help getting started with Sora and OverDrive, visit https://www.graniteschools.org/edtech/overdrive.
Posters designed by Cindy Moyle, Secondary Library Media Supervisor, Educational Technology Dept.