Looking for great resources for summer reading and summer learning? In this post series we round up programs and resources from Granite School District, community public libraries and organizations, and other resources from the web in general. Today we are featuring Sora, Granite's Digital Library.

Sora, Granite's Digital Library
All K-12 students in Granite School District (as well as staff members) have access to Sora, which contains thousands of ebooks and digital audiobooks free to read or listen to throughout the summer.
Getting Started with Sora
Students and staff can access Sora from any web browser by visiting https://soraapp.com, or by downloading the app to a mobile device from the Apple App Store or Google Play Store. Students and staff log in with their school computer login (9-number or employee username) and current password. Visit sora.edtech.fun for more help and information on using Sora in Granite School District, or download these printable instructions.
Sora/OverDrive Summer Read
*Update: the Summer Read titles are now available. Follow the link and log in with your district username and password to read them.*
In addition to our regular collection in Sora, during the summer Sora will provide a number of children's and young adult titles free for unlimited simultaneous checkouts. You can preview the titles that will be available in the image below; the books will be featured in the Sora app from June 6 until August 15.
Adding Public Libraries in Sora
If you have a library card for the Salt Lake County Library, the Salt Lake City Public Library, and/or the Murray Library (all highly recommended and available free of charge for students, parents, and staff in Granite School District) you can access the juvenile and young adult books from their OverDrive collections via Sora as well.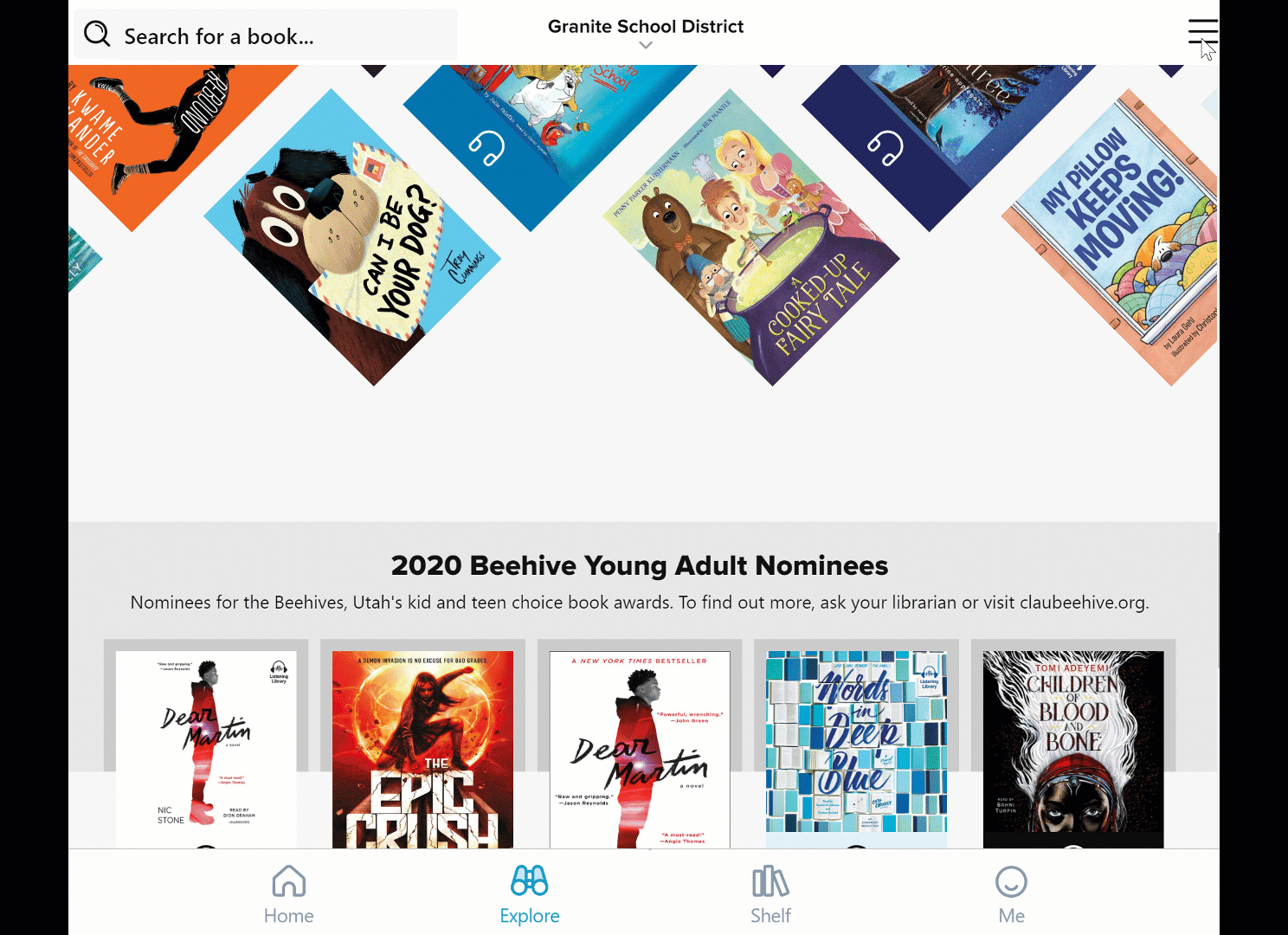 Follow the Summer Reading and Summer Learning 2019 tag on this blog as well as our social media feeds (linked at right or below) as we share more reading and learning resources throughout this spring and summer. Have a suggestion for something we should share? Let us know in a comment below or use the #gsdedtech hashtag on twitter or instagram.