Sora is open for reading all summer! Sora is a reading app for Granite students, filled with thousands of ebooks and audiobooks you can borrow and read or listen to on any computer or smart device.
Getting Started with Sora
To use Sora,
Visit https://soraapp.com or install the app on your mobile device
Find your school or enter the the code graniteut
Log in with your student number and current school password (or employee username and password)
Tap on the Explore tab to search or browse for books.
You can borrow books and begin reading or listening to them in the web browser or app immediately.
All K-12 students and staff members in Granite School District have access to Sora. For more help using Granite's Sora, visit sora.edtech.fun.
Summer Reads, Unlimited Checkouts
New titles are being added to Granite's Sora regularly throughout the year, even during the summer. Check back in the app often to find new books to read and to see if your holds are ready.
Adding Public Libraries in Sora
You can also access public library OverDrive collections for kids and teens right in Sora. Watch the steps below to see how to tie your Salt Lake County Library, Salt Lake City Public Library, or Murray Library card (all available free of charge for students, parents, and staff in Granite School District) in with the Sora app or website.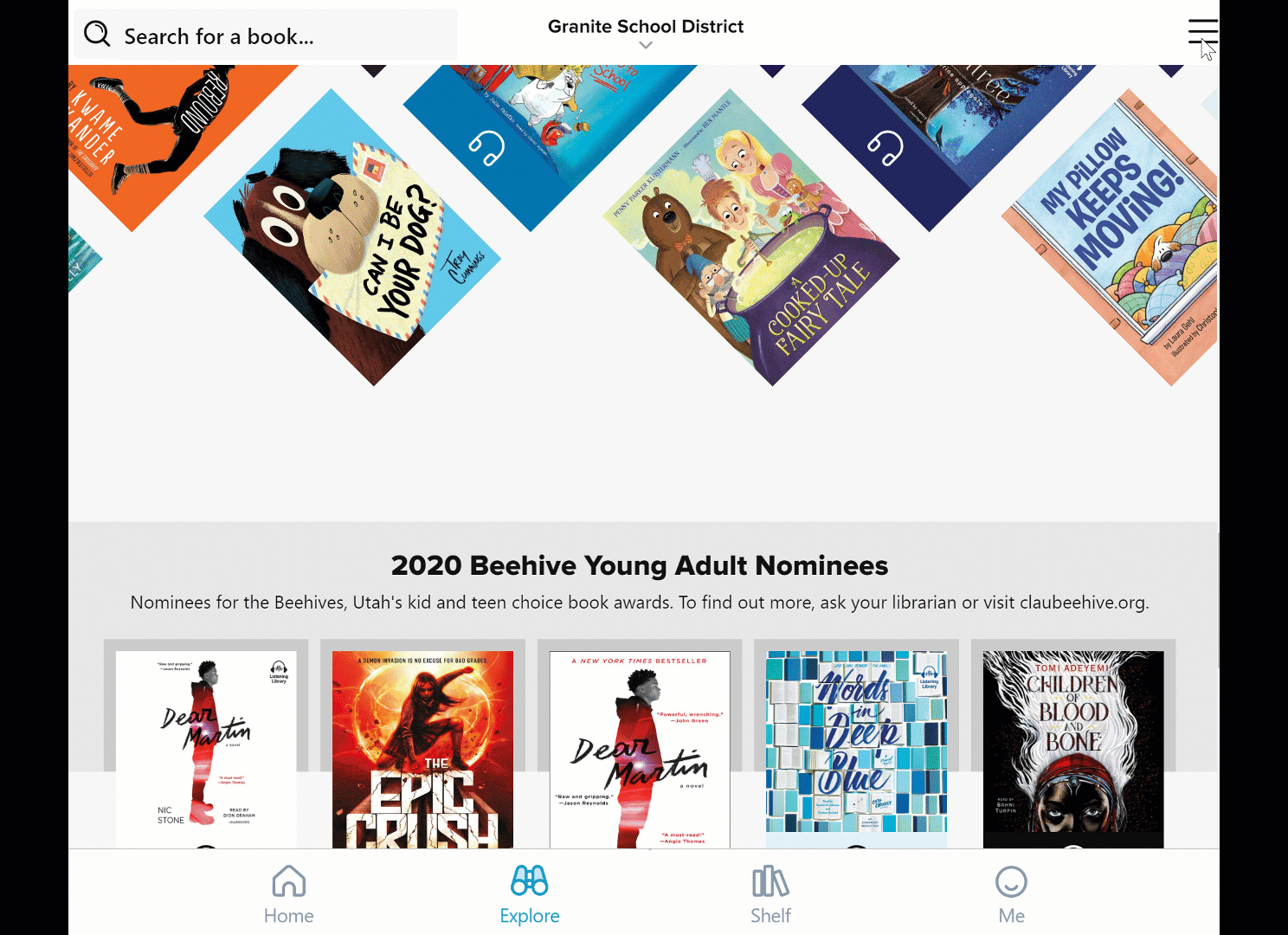 Summer Reading and Learning 2020
Check out distancelearning.graniteschools.org, this blog, and our @GraniteEdTech social media channels throughout the summer as we share more resources and ideas for reading and learning.